About
Since 1971, The Kaleel Company has been applying innovative investment and insurance strategies for our clients throughout their lives.
The Kaleel Company has helped clients with financial matters since 1971. Today, our expertise is focused on the financial needs brought on by change in the later chapters of your life. With our unique, personal touch, and strong one-on-one relationships, we specialize in developing roadmaps that provide leadership, guidance, eliminate confusion, and help to bring greater confidence. We will work to help you protect your financial future, in a time when you deserve to live well.
---
Our Unique Strategy
The Custom Financial Analysis and Review™ (CFAR™) system was designed by Kaleel Company to do one thing, and do it very well – to help you organize the complexities of your financial life, reduce your risk and enhance your wealth.
Our process listens for your questions, your concerns, and your financial picture in order to develop a clear understanding of your special circumstances and what is most important to you. We then work to apply customized strategies designed to help you solve your issues, plan for the future, and reach your future destination.
Our Team
Michael M. Kaleel, CLU®, ChFC®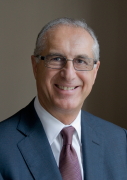 Founder and President of The Kaleel Company Inc., and managing Partner of Kaleel Investment Advisors, LLC, Michael has been providing innovative insurance and investment planning since 1971.
With extensive and rare experience serving the precise needs of those with significant wealth, Michael focuses on assisting founders, officers and directors of public and private companies with their personal wealth and business needs including tax saving strategies and asset and liability management. He guides clients with diversification strategies for concentrated public and private equity positions as well as pre-liquidity planning and post liquidity wealth management.
Michael has written and lectured nationally and internationally, on the subjects of wealth accumulation and wealth transfer programs. He has received many awards and accolades for his achievements and is a life and qualifying member of the Million Dollar Round Table (MDRT), a life and qualifying member of "Top of the Table," (TOT) and has served multiple terms as a member of the TOT Advisory Board.
Michael is a member of the Association of Advanced Life Underwriters (AALU); Forum 400, NAIFA Northeast and the Boston Estate Planning Council. He is a registered representative through Lincoln Financial Securities Corporation, Member FINRA, and holds equity ownership in Lion Street.
Michael has earned the designations of Chartered Life Underwriter (CLU®) and a Chartered Financial Consultant (ChFC®). He holds a Bachelor of Science in Marketing from Southern New Hampshire University, and has earned accreditation from The American College in the areas of Investments, Insurance Planning, Pension, Taxation, and Estate Planning.
LFS-2125829-051818
(Kaleel Company Inc., Kaleel Investment Advisors LLC, and Lion Street are not affiliated with Lincoln Financial Securities.)
To qualify for the MDRT, TOT members must meet a certain level of premium, commission or income during the year. For details please visit: http://bit.ly/2eFx0ex
Laura S. Alspaugh, CFA®
Laura joined The Kaleel Company in 2016. Laura's primary focus is managing client portfolios and is in regular communication with clients.
Laura has been in financial services since college and began her career at a Boston based brokerage firm. She worked in the banking industry in the trust division for private clients and trust accounts. She then spent many years working as an investment consultant to pension plans and other institutional clients.
Laura has a wide breadth of knowledge of the financial markets and the investment services industry. In addition, she has successfully passed FINRA Series 7 & 63 examinations and is a Massachusetts investment advisor representative of Kaleel Investment Advisors, LLC.
Laura holds the Chartered Financial Analyst (CFA®) designation and earned her MBA from Boston University. Laura earned her undergraduate degree at Wellesley College.
LFS-2125829-051818
---
Sharon L. Legge
Sharon Legge is an assistant to Michael Kaleel. She is also acting as the office manager and providing customer support. Sharon has over thirty years' experience in the financial services industry. She has an extensive background in project management, client service, people management and the securities processing and settlement industry. For the last 10 years, Sharon has worked at State Street Bank where most recently she was an Officer in the Client Reporting Department, focusing on the largest institutional clients. She was the subject matter expert in international trading/settlement, foreign currency and corporate action events. Prior to State Street, Sharon was the Manager of Domestic Operations for ten years, at Harvard Management Company, the branch that manages the endowment for Harvard University. Her responsibilities were varied, but her primary responsibility was the calculating and managing the daily available cash balance on the endowment. She graduated from Regis College with a Bachelor of Arts in Biochemistry. In her spare time, Sharon likes spending time with her two pugs. She likes collecting dolls & teddy bears, which she adds to while she indulges her other passion which is traveling.
LFS-3188272-080320